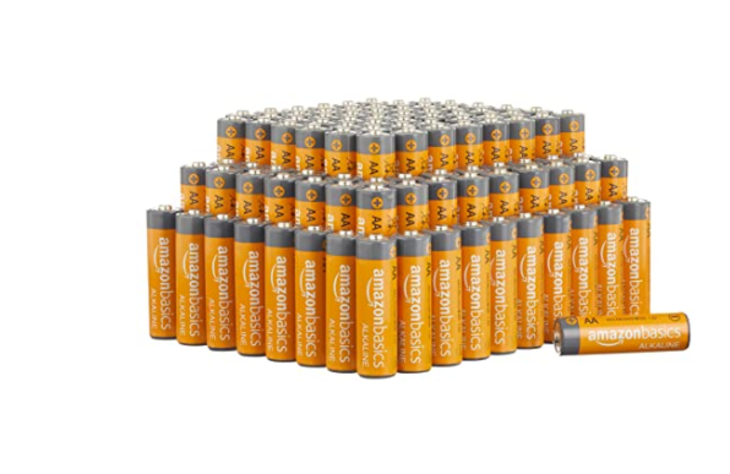 There are three consumable items in my house that no matter what, we always seem to be out of! In the chaos of having three boys under 14, I have found that the key to keeping order is to never run out of laundry soap, hand soap, and AA batteries!
These three simple items feel like the type of goods that you always just assume will never run out - until they do. No one ever puts "laundry soap" on the shopping list because they always assume there's a backup container in the storage closet. AA batteries? Sure we have some, did you check the drawer? There's no way we're out, I just bought some the other week… Little do you realize that these are some of the most important items you never want to run out of - they are the glue holding the chaos together!
Going through the pandemic meant that antibacterial hand soap is worth its weight in gold. With a household of 5 people you never want to just buy the single dispenser bottles - you find a nice dispenser and then keep refilling it from the hand soap refill jug. Paying less than $0.10 per fluid ounce by buying the refill containers in bulk is just plain smart.
Three young boys means lots and lots of laundry! Soon I'll teach them to do their own laundry but until then I need to make sure I can manage the every-other-day loads by using one simple trick: don't run out of laundry detergent! Again, buying in bulk to the rescue. This big container of hypoallergenic laundry detergent pacs will last in my house for months. And what really makes me happy is the fact that this detergent is the exact same thing as the regular brand name soaps, just much cheaper!
And finally, we all love our video games in this house but what we don't like is when our controllers run out of power! I tried the accessory rechargeable power packs but they never seem to last more than a few charge cycles. The best option I've discovered so far is a bulk container of 150 AA Industrial Alkaline Batteries. One box of these batteries will last us an entire year! Thank god I don't need to hear any more whining about being out of batteries, my kids can game until they fall asleep without interruption.
Now that the economy is uncertain and times are getting tougher, I've been keeping an eye out for better deals on the things I buy regularly. I found the best deals on my hand soap, laundry detergent, and AA batteries at A2Basics.com. This site has literally hundreds of typical household items that you can buy in bulk at a nice discount. I've saved a couple hundred dollars already just this year and I think you should check it out as well.