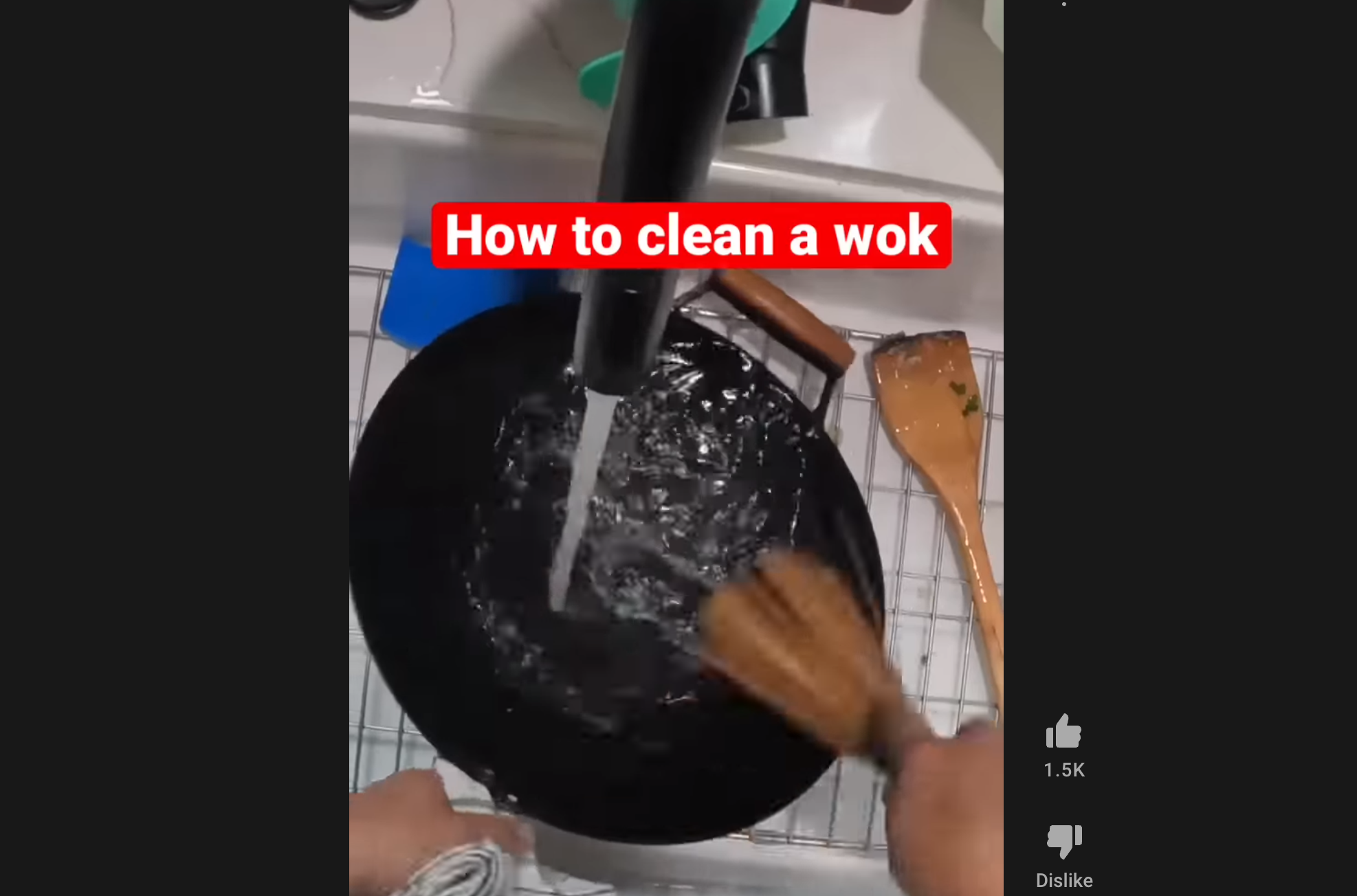 For some reason people tend to get weird when cleaning cast irons pans, and if you say the words "carbon steel" they either treat it like cast iron or invent some other strange method that's not always grounded in reality. To put an end to the madness, here's how to clean your carbon steel wok in just three short steps.
After cooking with your carbon steel wok and letting it cool down (don't do this when the wok is hot!), run it under water and use a simple bamboo cleaning whisk to scrub off the leftover bits of food. Can you use soap? Sure, there's no harm in using soap, but it likely won't be needed. Next, place the wok back over the burner and heat it to dry it off. Finally, with a very small amount of oil, rub that oil all over the pan. When coated, use a dry piece of paper towel to attempt to "clean the oil off" - this ensures a very thin coat of oil to help keep your pan seasoned. Turn off the heat and that's it! Your pan is now ready for use in your next meal.
Of course you don't need to take our word for it on how easy it is to clean your wok. See how the author of The Wok: Recipes and Techniques cleans his wok by watching the short video below.