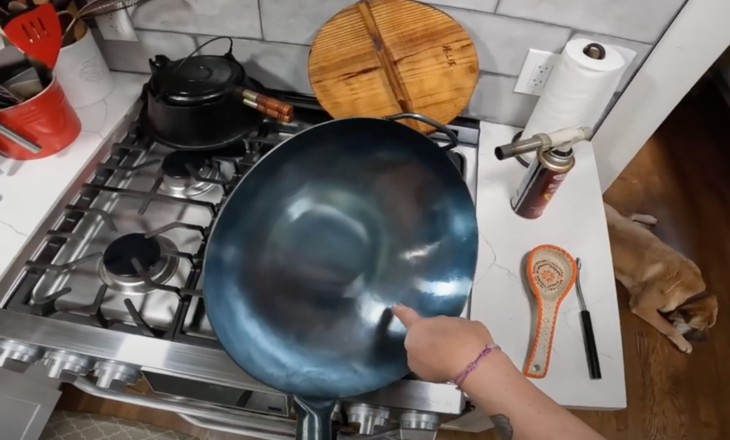 If there's one major bummer when cooking it has to be food sticking to the pan. All that prep on your delicious ingredients can be ruined when heat fuses the food to the bottom of the pan. Anyone who works with cast iron probably knows the secret to preventing this from happening (without buying all non-stick pans!) and applying a similar process to carbon steel cookware can yield similar results.
The gist of the process is to first wash and then heat your carbon steel wok to prepare the surface. Once blazing hot, wipe with a high-temp refined oil and… that's it! Unlike cast iron where you build up layer after layer of black polymerized oils to reveal a smooth sheen on the surface, seasoning a wok focuses primarily on seasoning the pan just before cooking. Over time your wok will likely begin to build up a polymer layer like cast iron, but that's not required - you can achieve a perfect non-stick surface withing minutes even with a pan.
Check out the video below in which Kenji shows us just how he seasons his woks, the preferred pan in his newest book The Wok: Recipes and Techniques.