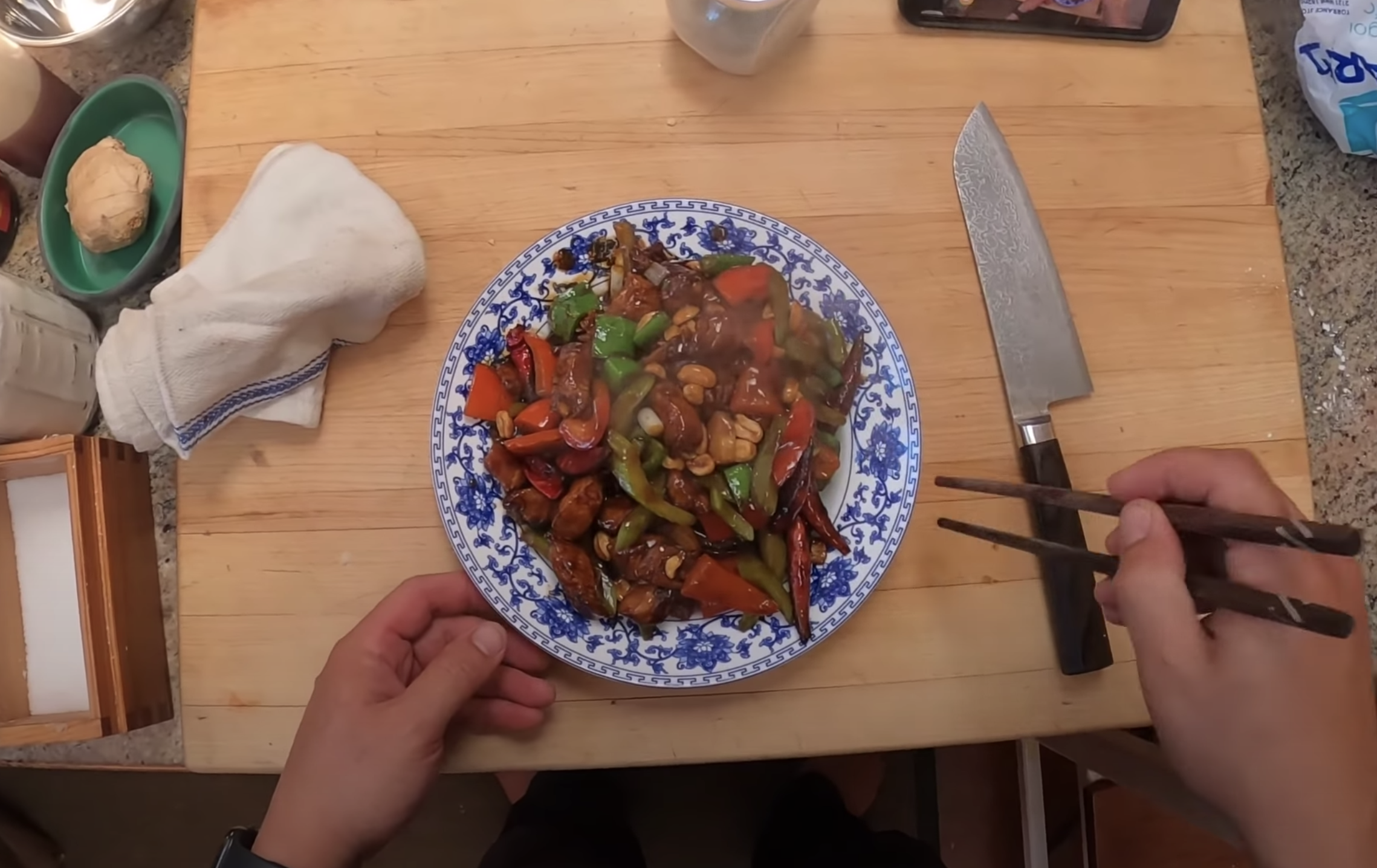 Kung Pao Chicken is a dish that most all Americans know. Even though this isn't a strictly traditional Chinese meal, here's how to make the very same stir fried chicken and vegetables that you would find in the States.
Starting with your quality carbon steel wok and a myriad of ingredients including chicken, celery, red peppers, garlic, ginger, peanuts, and chiles, all topped with a sauce made from Shaoxing wine, soy sauce, sesame oil, cornstarch and vinegar.
Let's watch Kenji stir fry and assemble this classic dish, which can also be found in his new wok cookbook, The Wok: Recipes and Techniques.