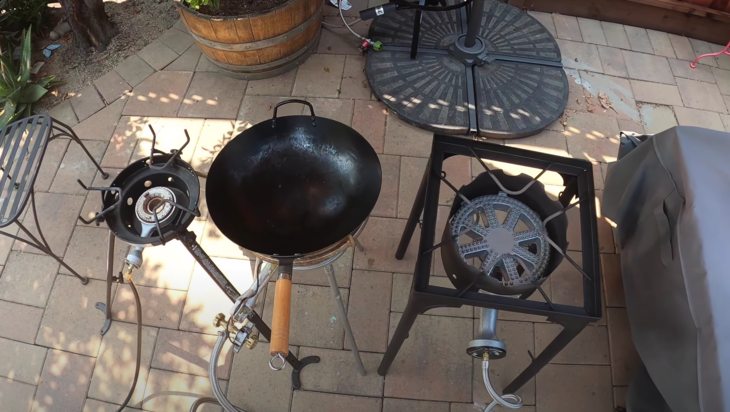 There's a good chance that whatever cooktop you have at home is probably OK for cooking with your wok. As long as you have a wok and way to heat it, you can make most any wok-based dish. Whether you're working with gas or an induction cooktop, a nice carbon steel wok with a flat bottom will do the job.
If you find that your cooktop isn't quite putting out enough heat or if you are concerned about safety, then maybe it may be good to consider an auxiliary burner.
The absolute easiest option would be a combo induction burner with carbon steel wok. This is a dedicated appliance that comes with a wok so you know it works. Induction burners are fantastic because they only heat up when an induction-compatible pan is placed on the burner. With no flames like gas burners, these induction burners are super safe for your home or apartment. The curved induction cooktop fits the wok perfectly so you get a nice even heat, making cooking your meal easier.
If you prefer to cook in a more traditional method with high heat, take a look at propane powered models that come in both a tabletop 100,000 BTU burner or an outdoor 100,000 BTU burner. Both of these burners are made to cook with a wok the way it was intended - very high heat! These burners are industrial quality and very similar to what you would find in a Chinese kitchen.
And finally, if your wok has a round bottom but you find it difficult to cook on your flat-top burner, consider a nice cast iron wok ring. This rung sits on top of your flat cooktop but will allow your round bottom wok to nestle properly over the burner. This ring is also a great idea for use with a flat bottom wok as well, just as an added bit of security knowing that your wok is secured in the curvature of the ring and there's no chance of tipping over.
Check out the video below where Kenji talks about the burners he uses and the options available.